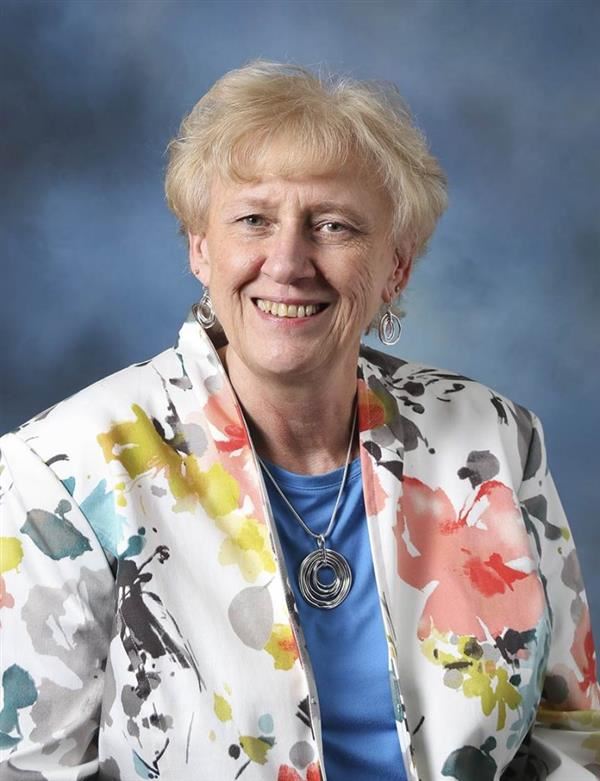 Phone: 847-755-6600
Email:
Degrees and Certifications:
Mrs.

Anna Klimkowicz

Board of Education Vice President

Anna Klimkowicz was elected to the Board of Education in 1997 and re-elected in 2001, 2005, 2009, 2013, and 2017. She was selected as Board vice president in 2019, having previously served as Board secretary from 2013-2019, 1999-2001, and 2007-2009. Mrs. Klimkowicz has been recognized by the Illinois Association of School Boards as a "Master School Board Member" and is currently resolutions chair for the North-Cook Division of IASB. She serves on the governing board of the Northwest Suburban Special Education Organization as the District representative (since 2011), having also served from 1998-2008 and was vice president from 2000-2006. Mrs. Klimkowicz is employed by CEDA Northwest as a family case manager. She holds a bachelor's degree in business education from Northern Illinois University, and earned a master's degree in public administration from Roosevelt University and a second master's degree in Human Services from National-Louis University. She is a licensed professional counselor. She serves as the chairperson of the Village of Schaumburg Peer Jury Oversight Committee. Mrs. Klimkowicz has been the Schaumburg Township Council of PTA's president and treasurer. In addition, she served as president of Jane Addams Junior High School and Blackwell Elementary PTAs. Mrs. Klimkowicz was an advisor to the Girl Scouts, and received the organization's Outstanding Volunteer Award in 2002, Beaman/Denoyer Award in 2003, and the Outstanding Leader Award in 2004. She also served three years as vice president of Boy Scouts Learning for Life Program. Mrs. Klimkowicz received a "Those Who Excel" award from the Illinois State Board of Education in 2002.