D211 Summer School 2021

"Township High School District 211 serves the educational needs of the community inspiring all students to successfully contribute to the world."
– Adopted by the Board of Education August 2016
Welcome to Summer School!
- Updated 5-19-2021

In Township District 211, we are proud to boast of quality programs, exceptional staff, and enriching opportunities for students.

All students residing in High School District 211 may enroll in our tuition Summer School program

Summer School provides opportunities for students to improve academic skills and to explore new interests. It also enables incoming freshmen to become familiar with the high school routine.

As of mid-May of this school year, there have been changes made to the summer school program. Initially, due to CDC and IDPH guidelines, the District 211 Summer School program was offering courses in a multi-location learning environment, with several of the classes being in a remote setting while other courses were offered on-site, within the buildings. However, since many of the mitigations and guidelines have changed, we are excited to announce that we are able to transition all "remote" Summer School classes to in-person opportunities.

For all students entering a D211 building, a mask must be worn, and the District 211 at-home daily wellness screener must be completed. Students must show the response screen with a green checkmark to gain entrance, and have their body temperatures scanned. Face masks must be worn for the duration of time they are in Summer School.

The Summer School 2021 program will continue to operate under a four-day week (Monday through Thursday) structure for all programs, with a total of 26 days, 13 days each semester.

Student registration (which began in early April), will continue until the day before the start of each semester. Semester days and building summer school times will continue as previously communicated. For additional information regarding Summer School Activity & Athletic Camps, please see the link on this site.
Summer School Calendar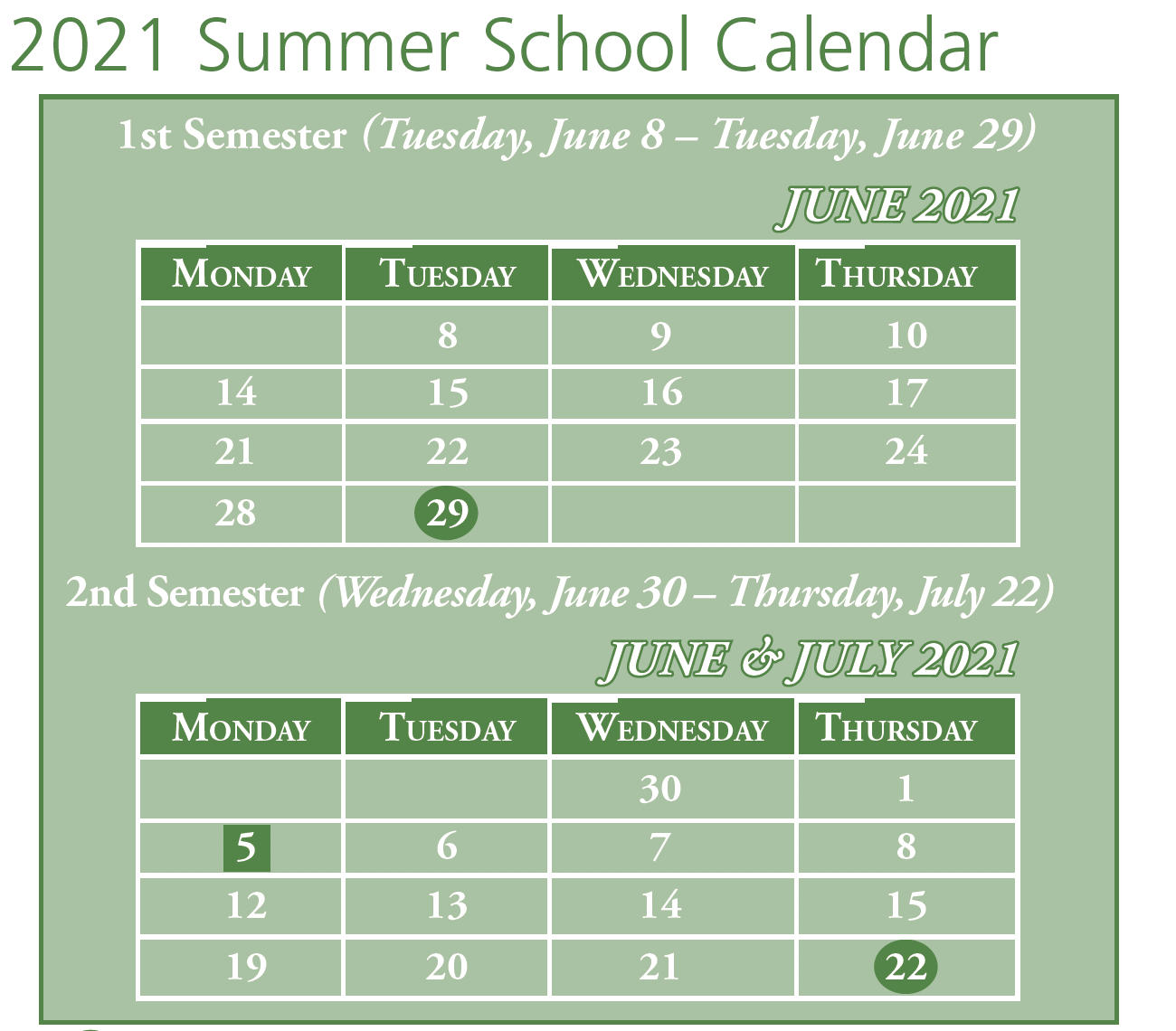 Summer School Food Services Program
Meals and fee waivers available during summer school:


Meals will be available at no cost during summer school for students who are participating in summer school. A free breakfast and lunch will be offered daily to students attending onsite summer school. For families with children 18 years and younger not attending onsite summer school, meals can be accessed weekly at curbside pick-up locations. The most current information on meals options, times, and locations can be found online at https://adc.d211.org/Page/7664.

If you are interested in applying for a fee waiver for summer school, please complete a meal application. If you already completed an application for school year 2020-2021, you do not need to complete a new application for summer. Application information can be found here: https://adc.d211.org/Page/6669.