Director of Human Resources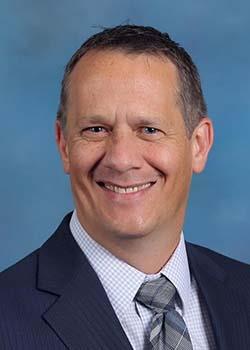 Phone: 847-755-6618
Email:
Degrees and Certifications:
Dr.

James A. Britton

Director of Human Resources James Britton conducts research pertaining to personnel including salary research, studies of staff characteristics, professional standards, and other pertinent topics. In addition, he interprets personnel policies and regulations and recommends formulation and revision of such policies and regulations. He also administers the establishment and maintenance of appropriate personnel records for all employees, as well as interviews all final certified candidates for employment. Additionally, Dr. Britton maintains close contact with schools in planning and anticipating personnel needs of the school program. Before being named director of human resources in 2016, Dr. Britton served as principal at Hoffman Estates High School from 2010-2016. Prior to that, he had been a 12-month assistant principal at Hoffman Estates High School, served as the District's director of special education, and was program administrator at District 211 Academy-North. Before joining District 211, he served as a dean and a social worker at Community High School District 218's (Oak Lawn, Ill.) Summit Learning Center from 2003-2005. Dr. Britton's work experiences also include serving as a mental health professional at CHASI Rice Children's Home and as a research and grant consultant for the Chicago Public Schools. Dr. Britton also previously taught English at Villa Grove High School (Villa Grove, Ill.). Dr. Britton earned his bachelor's degree in English with a minor in psychology from the University of Illinois at Urbana-Champaign in 1994. He has earned two master's degrees, one in clinical social work from the University of Chicago in 1999, and another in educational leadership and general administration from Chicago State University in 2004. In 2018, Dr. Britton completed his doctorate in Teaching and Learning through Illinois State University.
Human Resources Assistant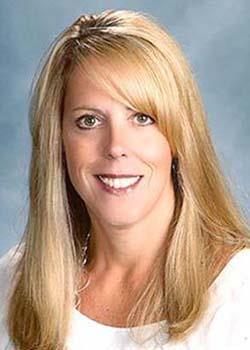 Phone: 847-755-6718
Email:
Degrees and Certifications:
Mrs.

Anita M. Seaholm

Human Resources Assistant Anita Seaholm coordinates major personnel reports, surveys and information; assists in the preparation and administration of salary development and information, and coordinates unemployment claims and hearings. She also assists staff with leaves of absence, and recommends policies and procedures in compliance with federal laws and regulations. Additionally, Mrs. Seaholm assists staff and administration with various personnel practices including hiring, terminations, disciplinary actions and payroll-related issues. Mrs. Seaholm earned her bachelor's degree in human resource management from Roosevelt University. She was employed in corporate HR for over eight years prior to beginning her District 211 career as personnel assistant in 2004.