Title I Social Worker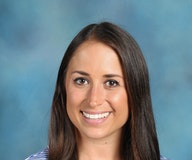 Phone: 847-755-5655
Email:
Degrees and Certifications:
Mrs.

Maggie King

The Title I Social Worker provides support for students and families who need assistance. The Title I Social Worker sees students on an individual or group basis to deal with any social- emotional concerns. Depression, family issues, addictions, grief, anger management, anxiety, and adjustment issues are some of the topics that the social worker addresses in these sessions. The goal for students is to learn positive coping skills that will help students manage their daily lives, which will empower them to become better students. The Title I Social Worker also connects families to community resources as needed and responds to family and student emergencies. The Title I social worker implements student and family engagement events throughout the school year.
Title I Attendance Interventionist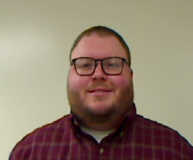 Phone: 847-755-5918
Email:
Degrees and Certifications:
Mr.

Andrew Wulbecker

The goal of this position is to help students get to class every day and get to class on time. The Attendance Interventionist works directly with the Title I Social Worker in identifying students that need extra assistance in managing their school schedules. The Attendance Interventionist also works closely with the Dean of Students and Assistant Principals, staying in contact with them about chronic attendance problems.
Title I Teacher Assistants
Title I teacher assistants in the Math and English Department are utilized in the tutoring centers and classrooms. In the Reading Tutoring Center (R.T.C.), tutors specifically provide the Reading Plus program, a web-based, reading intervention system, to Title I students. This program is designed to help students accelerate reading skills to eventually read at a college-ready level. Additionally, the R.T.C. provides a supportive environment in which students may complete homework, study for tests, and receive literacy support across the curriculum. Classroom teacher assistants (T.A.'s) support students in all targeted courses. T.A.'s allow for differentiated instruction by providing small group and individual reinforcement. They also emphasize reading comprehension strategies, writing skills, and organizational methods to ensure the overall academic success of Title I students.