Enrollment Information - Completing the enrollment process provides confirmation that your incoming freshman student intends to attend a D211 school in the coming school year.
The enrollment process must be completed before students can participate in the course selection process. Information will be sent to families in October detailing how to initially enroll or complete the process through Infinite Campus's online registration.
Enrollment window: November 1 - December 9, 2022. You will need to upload the following documents to Infinite Campus.
• Birth Certificate
• Proof of Residency can be demonstrated by providing one of the following original documents:
■ Current ComEd or Nicor utility bill in the parent's or legal guardian's name.
■ Current lease naming parent/guardian as a party to the lease.
■ Current property tax bill in the parent's or legal guardian's name.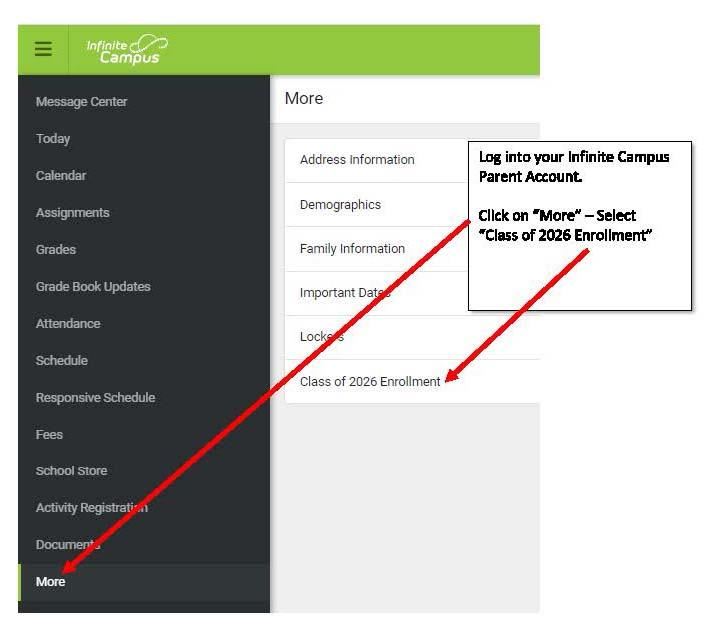 Enrollment is a one-time process occurring when a student prepares to enter school for the first time. Registration occurs annually requesting you to confirm or update your information in Infinite Campus. Contact the student services office for further details.
James B. Conant High School 847-755-3627
William Fremd High School 847-755-2630
Hoffman Estates High School 847-755-5630
Palatine High School 847-755-1633
Schaumburg High School 847-755-4630