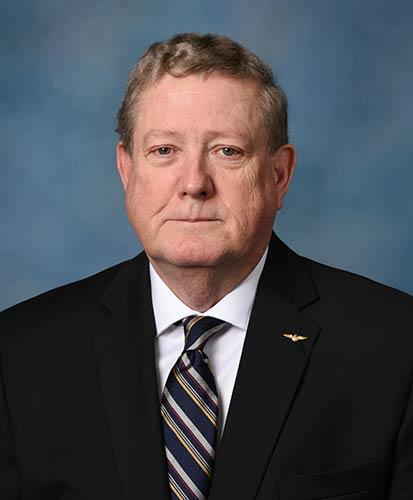 Phone: 847-755-6600
Email:
Degrees and Certifications:
Mr.

Mark J. Cramer

Board of Education Member

Mark Cramer was elected to the Board of Education in April 2019. Mr. Cramer is a retired U.S. Navy Commander, who served on active duty for 21 years, from June 1971 until October 1992. A naval aviator, he was an aircraft commander flying the H-46 helicopter for land and at sea operations including day/night all-weather resupply, personnel transport, and search and rescue missions. He served in significant leadership, operational, and senior staff assignments during his career. He was awarded the Legion of Merit and the Meritorious Service Medal for outstanding leadership, exceptional administrative ability, and personal initiative. Mr. Cramer's post-military career included positions in fundraising for Not-for-Profit agencies providing services ranging from homeless shelters, child protection, adult residential, and developmentally disabled services, and 10 years as an information technology programmer/analyst, database administrator, and project manager with two fortune 500 companies. Mr. Cramer is a 1967 graduate of Conant High School and holds a Bachelor of Science degree in psychology from the University of Illinois (Urbana-Champaign). He is the parent of two Hoffman Estates High School graduates.